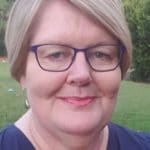 We recently had the great pleasure of speaking with Gemma McCarthy, General Manager People and Culture at Pres Care, a care organisation in Queensland with more than a thousand staff that puts people at the centre of planning for their future. Gemma provided an honest narrative and interesting insight into her experiences in aged care today.
It is estimated we need to triple our aged care workforce during the next 30 years to meet demand. What do you think we can do to encourage young people to explore this career path?
We should get out and talk to people about a career in aged care – go into schools, participate in activities, encourage volunteering, run marketing campaigns, whatever it takes to let them know about the benefits of this career path such as contributing to community, and how rewarding it is to make a positive impact on the lives of others.
I recently gave a presentation to around 350 school leavers where I talked about all the roles available from CEO to clinical specialists, facilities management and maintenance, housekeepers, caterers, cleaning operatives, and so on, to demonstrate that it isn't just carer positions we offer.
Young people will always want to know about the jobs that offer the big money and how quickly they can climb the ladder. What we do is explain that if they have the ambition and drive to become a CEO, this is how we can support them in getting there. We show them what that career path looks like, and it gets them interested. However, it's also important to give them the good, bad and ugly. A career in aged care is not just cups of tea and walks around the garden, they need to understand how challenging and distressing dementia can be and what it's like to look after someone who is incontinent. The rewards are in knowing they have played a part in maintaining that person's dignity and contributed towards a more pleasant lifestyle, and because of them that person has a more valued role as a friend, mother, father, grandparent, and so on.
With 23% of front line workers indicating they plan to leave aged care in the next five years, what do you think can be done to reduce churn?
Value the work carers are doing and pay them accordingly. There is a 28-30% variance between what a public acute nurse is paid by the Government and what an aged care worker is paid. Fairness is critical. One hard lesson we have learned from COVID is that when Government said more staff were needed in the public acute sector, huge volumes of nurses left their jobs in aged care because the not-for-profit sector are only funded to a maximum of $38ph – the Government was offering a minimum start rate of $45ph. We can't compete.
So, a different tack is needed if we are to maintain adequate staffing levels. As Pres Care is registered as a business sponsor for overseas candidates, we can provide people with a pipeline to permanent residency. By structuring ads to attract those who are currently on a student or temporary visa, we are able to offer them employment while also starting the process of applying for a regional migration sponsored visa or skilled worker visa. This provides them with the security of a permanent job in aged care that keeps them in the country, but also retains them within our employment. Both parties must commit to four years, but it's a win/win.
An example of how successful this campaign has proved can be seen in Maryborough, Queensland. It has always been rather difficult to recruit registered nurses in this area, but the campaign generated 150 applications from people on temporary visas from all areas of Australia in only three days – people from Canada, India, Nepal, Philippines, and many other countries. It is now possible to cherry pick those with the right transferable skills even though some may have limited aged care experience while in Australia.
Career development is the way to reducing churn, pay and rewards alone aren't enough. In one organisation I worked for we put 32 care staff through an Enrolled Nurse course, 15 Enrolled Nurses through Registered Nurse training, and further three Registered Nurses through Nurse Practitioner training. Attracting people into aged care through a graduate programme on their first day at university, when they are about to start their nursing degree, is key. If we can demonstrate we offer a career path that includes everything from management through to specialist care, we can encourage young people to join us and we can support each other for the benefit of our aged community.
What do you feel could be done on a national level to improve aged care and conditions for our front line workforce?
Funding issue is paramount and needs to be addressed. Community aged care workers are paid around 20% more than residential aged care worker's pay of approximately $22ph – that's for people with specialist skills, it's barely a living wage.
What lessons have been learned from COVID?
In short, however well prepared you think you are, you aren't nearly prepared enough. Access to staff is critical. Around 80% of our residential care workforce don't have a working email address. So if you need team members to work cooperatively and on short notice due to all the challenges COVID brings, you need to be able to contact them. Having a tool like Allocate's Optima, which is phenomenal and the best rostering system I've seen, is essential to delivering care – especially care in a crisis.
The main lesson learned is that we need to protect our team as they are as valuable and important as our residents. Any manager who hasn't recognised that is going to be in a sorry situation. We have been very fortunate that none of our sites have had any positive COVID outbreaks, which has come as a result of being diligent with infection control, hygiene and cleanliness, practicing social distancing, and wearing PPE.
How does technology improve management of your workforce?
Technology makes everything so much easier. Team managers have access to all information through a free app and puts them in control of their availability so they can pick up extra hours if and when they choose. The alternative is sending dozens of emails and text messages should extra staff be required and hoping someone responds. Proximity tracking tools that log people's location and who they have been working alongside ensures infection can be managed and action taken swiftly. Other tools such as access to rostering information, showing each person's availability and holiday requests that is then linked to payroll, are invaluable.
What does aged care utopia look like for you?
A situation where people can receive care that adapts to their needs without them having to move from their home, to a residential care facility, and then to a nursing home, and so on. For example, one gentleman lives in a two-bedroom villa as he is still mobile and independent, but at some point he may be required to move to an apartment when personal care has to be provided and medication given, eventually he may have to move into a nursing home where he only has one room as he needs constant care. It is disruptive and distressing, especially for those with dementia, to be removed from your home and possibly further away from your family and friends. Why can't the care come to the person rather than the person having to move to receive care at each progressive stage of aging?
A care givers utopia might include a roster that provides them with the shifts they want, a realistic wage based on their skills, career opportunities and progression, managers who are supportive and encouraging, and a role that is valued and recognised – where they are recognised as a professional and not just a carer.
I am hopeful the Royal Commission into Aged Care Quality and Safety will address all these issues and more, but it all comes down to funding. We'll have to wait and see.